The IT landscape from Spain, distilled
Commit is the conference where we get together to discuss different approaches to our way of developing and managing software. Come with us for two days of sharing and learning about all things IT, and an opportunity to break your routine and experience something new.
Come for the foosball, the retro arcade and the hobbit-sized Jenga. Come for the networking. Bring your friends, make some new.
We are excited to have you here.
Send Your Talk The Call for Papers is Open Get Your Ticket Tickets are not available yet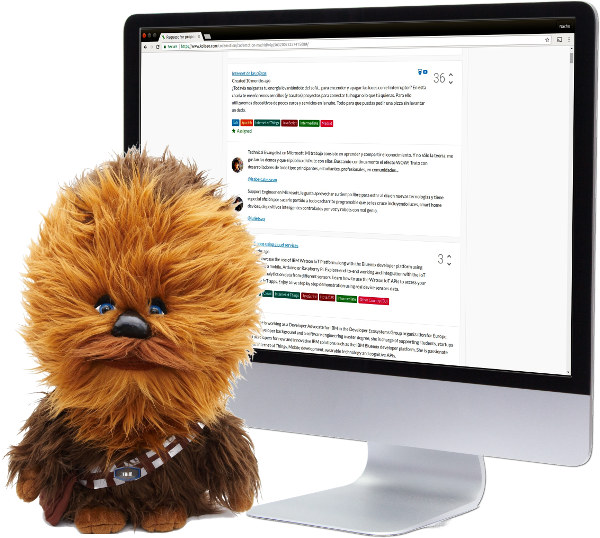 The Call for Papers is Open
If there is something that keeps you awake at night, you don't need to be an expert to share it. Get involved and send your talk to become a part of Commit.
If you are a woman in tech and need help to present for the first time, you do not have to do this alone. Join us for the second edition of TechSHEssions, our mentoring program to help new female speakers get started.

Universidad San Pablo CEU, Campus de Montepríncipe. Boadilla del monte, Madrid · Open in Google Maps
How To Get There
Our parking has limited capacity, and we will be quite a few. We recommend using public transport, which is surprisingly simple
---
Our Communities
This event is only possible because of the invaluable content and effort contributed by our communities.
Subscribe to our mailing list
Get notified when we announce any changes or publish the final agenda